Monday, May 12, 2014 | 33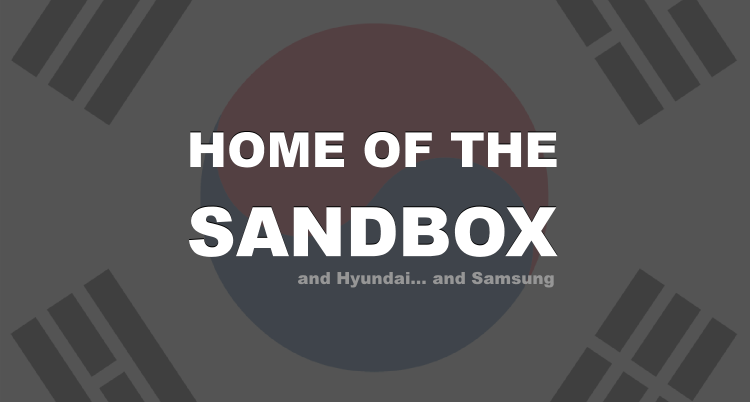 Yo, Korea is killin' it right now with MMO's.
I'm just as shocked as everyone else is. From what I'm seeing, ArcheAge is eating Everquest Next's lunch right now, and Black Desert just ran off with WildStar's girlfriend (boyfriend?). Don't believe me?
How long has it been since any MMORPG had any construct for non-violent crime? You'd likely have to look all the way back to the 90s and Ultima Online to find one. Sure, Mortal Online had stealing, but the
150 dollar ArcheAge alpha
has a larger playerbase, even at that ludicrous price-tag.
It's been a long time since I've seen a MMORPG with the type of unscripted shenanigans capability of ArcheAge, which spans from open sea piracy, to land/sea trade routes, to running a absurdly large green-bean plantation. If one game isn't enough, check out Black Desert...
For those of you who like a MMO with beautiful visuals, Black Desert also comes with a huge feature list that focuses, again, on free-form sandbox loveliness such as housing, fishing, hunting, and being a weird huge-dude. Did I mention the game is freakin' gorgeous? The only fear is that their engine is in-house, so compared to ArcheAge (CRYEngine), they're years behind on testing... Not that it is a bad thing that they want to control their whole environment.

Seriously, it's not even close.
WildStar has recently started an extremely aggressive Twitch campaign where they have made the following claim:
"This is the best housing in any MMO. Ever." -Dumb Carbine Streamer

Well this is fucking wrong. Ultima Online had more meaningful and satisfying housing than WildStar, but both of these upcoming Korean titles put it to shame. Instanced housing is hardly anything to write home about, especially when it's just a largely single-player novelty. Come on guys.
This type of subjective nonsense is exactly why Putin laughs at US sanctions. It can't be backed up because it's clearly coming from a position of fear and desperation. Copying World of Warcraft doesn't work if you don't have 10 years of content streamlining. The words "best MMO ever" have been thrown around by the arrogant stream-team, and while I understand that they're trying to market this thing, I think the ship may have sailed on goofy quest-hub theme-park MMORPGs.
While EverQuest Next re-redesigns their game, their focus on parkour and Minecraftean terrain deformation simply isn't going to be enough. Creating a MMORPG takes years, and outside of Star Citizen, no projects on the horizon are even attempting to be competitive with the emerging Korean sandbox market.

I was wrong, and I love it...
In 2011,
I harped on Korean MMORPGs
, and at the time I couldn't see them ever breaking the mold of Dragon Nest style free to play garbage. Mabinogi aside, which was really quite creative and interesting (to think about, not to play), they have made tangible strides in the industry. It's about fucking time someone did.