Thursday, January 2, 2014 | 75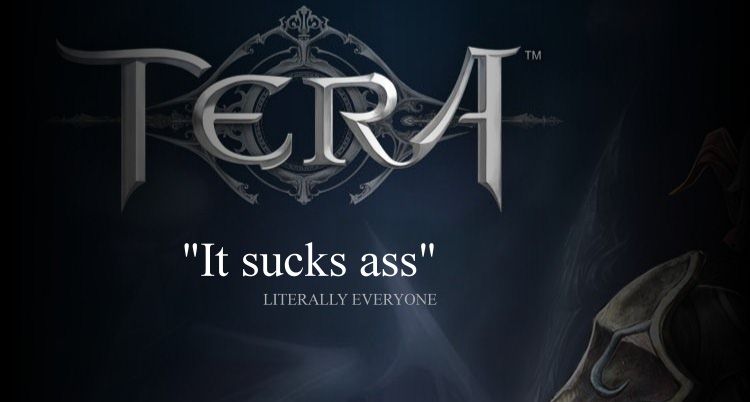 I am not special.
People have some wild misconceptions about what qualifies gaming journalists to start spouting their ludicrous opinions, but the only thing that is actually required to get out there and express yourself is time. The easiest way to become popular on the internet is by having generic and average opinions about things. Clearly there is some great irony here, but you should never feel below engaging me, or anyone else, about what you agree or disagree with. Any argument improves the discourse of all involved parties. Moving on...
How to Review MMORPG's:
If you're interested in writing about video games on the internet, you've found the right guide. Believe it or not, your content will be largely based on a single factor, and I've split this up into three obvious sections for ease of understanding.
The game is running ads on your website:
The standard practice for reviewing a game that has revenue generating ads running on your website is to take whatever your actual game experiences and run them through a filter. The amount of ad revenue your site earns has a proportionate relationship to the amount of shilling you're required to do for the game. To clarify, let's review World of Warcraft.
Actual Opinion:
World of Warcraft sucks dicks. (1/10)
Filtered Opinion:
World of Warcraft has pandas. (8.5/10)
While similar in structure, these two reviews differ in tone. The goal of the second is to inform your loyal followers about the game that Blizzard is paying you to promote, and now your readers who have five year old children know that World of Warcraft has the correct number of fuzzy pandas for their small child to play. Win-win for the ethically bankrupt.
The game isn't running ads on your website:
Well why not? Does your site give off a vibe that shady game publishers don't want to be associated with? The standard practice for these sites is to express a fringe or unpopular opinion that builds enough traffic to attract advertisers without alienating them.
Actual Opinion:
EvE Online is for fat people with autism. (3/10)
Filtered Opinion:
EvE Online is a game for a specific kind of gamer. (We don't give number scores because we're dirty hippies.)
The wannabe reviewster obviously is afraid of the public backlash that goes along with calling a spade a spade. Without sacrificing integrity, this review states the truth in an innocuous way. This helps a writer look attractive to other journalists without pre-emptively ruining their potential career in journalism.
How I review MMORPG's:
There is no real big secret here. To me, playing these nightmares is a losing game of chicken. I typically install the games while reading forums to figure out what type of character I'm going to be before I start. Once I'm logged in for the first time it's a race against boredom. Typically around 10 minutes in I have enough material to give an expert opinion. I then run my opinion through a filter and make a bunch of pictures. Once I post, I wait for a wave of grammar and spelling corrections.
Actual Opinion:
TERA promotes pedophilia. (1/10)
Filtered Opinion:
The people who play TERA should be rounded up by a federal agency and locked away before they commit an act of molestation (-5780/10)
I wish this was a joke. Either way, in my personal opinion, you should never write anything that you wouldn't care to read. After all, you're just some rando and so am I.