Wednesday, September 4, 2013 | 17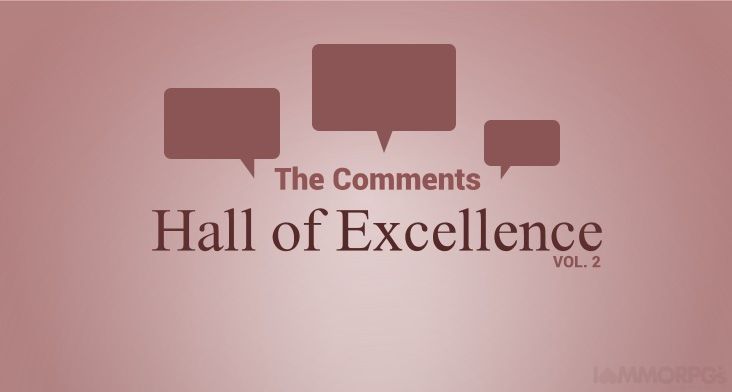 People are reading,
and, apparently, they're not liking what they're seeing. It is time to honor some of the comments that caused me the most personal delight. If you have an aversion to dumb-shits, please visit some other website, as they are rampant here.
(NOTE: Since I switched over to Disqus, the "Best of Anonymous" is no longer an appropriate name as people can now punch in their handles willy nilly. I think it's an improvement for the site, but it hurts my ability to keep a consistent column title.)
The Nominees Are:

This is a great example of a new reader digging up an old article and pretending to have information that I don't already have. The best part about all of this is it's ~60% incorrect information. I don't mind ignorant comments, but don't pretend to be old-school.

BillyIII said:
I don't hate penises at all! Some of my best friends have penises!

avrg eve player said:
You're right. EVE is for the most brilliant scholars and scientists on the planet! Eve is for the calculator toting, forum crawling, adult diaper wearing, basement dwelling, cheetos consuming genius on the go. This guy just set my opinion on eve players back light-years (read as misuse of light-years as a unit of time and not distance for best effect).

Anonymous said:
I don't ever forget anything. I just abstain from mentioning Korean grind-fests in a positive light. Good day!
mlauzon said:
This argument was immediately destroyed by a later comment by Thrazian, "@mlauzon - That's the dumbest fucking argument I've ever heard." Yes, I agree.
Anonymous said:
Shouldn't there be people at banks? Where do people in darkfall put their stuff!? WHAT IS HAPPENING!?

Gillsing said:
Dude... What the fuck? Dude...
So, yeah! Join in on the conversation if you dare! I try and respond to everything of substance, and if you're especially ridiculous you may end up immortalized on this site for all of my 7 readers to see!