Monday, August 12, 2013 | 38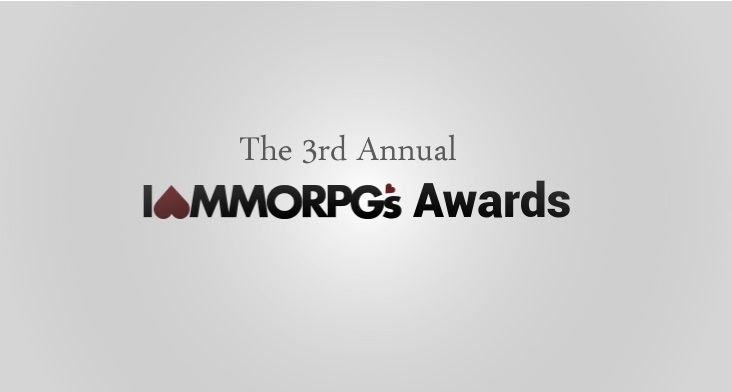 Another year, another litany of shitty games.
Do you ever get the feeling that MMORPG's may actually be a lost cause? How many years have to pass since the fall of Ultima Online for gamers to petition that the entire genre be filed away under "Never Going to be Fun" with their esteemed cohorts: Social games? If you're not ready to give up, maybe I can help you with...
The World Famous I Hate MMORPG's Awards!
There were hundreds of nominees this year, and not everyone made the cut. If you think a game you've played was bad enough win an award, feel free to post write-ins in the comment section.
And the winners are...
Dumbest CommentersPlanetside 2 Fans! Congrats guys! You've earned it! Now stop. Saying that shitty FPS mechanics are okay because it's massively multiplayer is a stupid argument.
Terribad UIDarkfall Online! How small can you make icons? Too fucking small. Radial displays are pointless in a PC game.
Kickstarter Minecraft #82TUG! The Voxel age is in full bloom and ugly bearded programmers everywhere are trying to cash in! Aren't we a little beyond crap for the sake of crap as a society?
Saddest WoW CloneFinal Fantasy: A Realm Reborn! If you've ever wondered what Thrall would look like on a Chocobo, wonder no more!
Most Evil AssholesEA/BioWare! Charged people for a game that was designed to be free. Everyone who paid money for SWTOR should demand blood.
Most HypeEverquest Next! There isn't even a remote possibility that this game will be half as good as you think it will. (WARNING: CONTAINS VOXELS)
Most Likely to Attract WeirdosStar Citizen! Ever wonder what life on a space-ship would be like? Probably not dissimilar to the life you're living in your mom's basement with less Cheetos and more... mindblowing infinite vacuum.
Easy to QuitGuild Wars 2! We all know you bought this game because you can play it forever, but do you really want to? It was rhetorical. Stop talking to your monitor.
Biggest WasteNeverwinter! The Foundry makes me want to play the game, but the game makes me want to go mow my lawn.
Most Hilarious FailureThe War Z Infestation: Survivor Stories! The game was such an epic disaster that they changed the name and tried to cover it up! Judging by the backlash, it seems to have worked on some people!
Bending the RulesAge of Wushu! Once they added castration for the purpose of gaining kung-fu powers, my admiration for all non-Chinese martial arts disintegrated.
Weirdest Game/TV Show CrossoverDefiance! Play enough repetitive easy alien battles and you could be mentioned on a terrible show that nobody watches. I predict the game will out-last the show by years though.
Worst GameRagnarok Online 2. Yes, I tried it to write a funny review. No, I couldn't stomach enough to get a full paragraph. It sucks butt.