Wednesday, July 25, 2012 | 13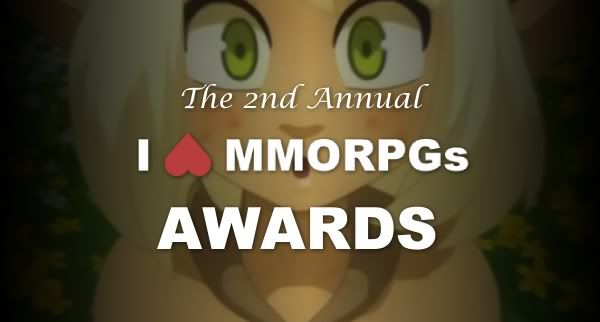 Can you believe it?
It's already been (over) a year since the last phoned in awards post! Without any demand whatsoever I present you with the Second Annual I Hate MMORPGs Awards! If you missed the first one, you can find it
here
.
If you disagree with any of the following scores, awards, or points, I still don't care.
And the winners are...
Best Space-Themed Stand-Alone World of Warcraft Expansion: Star Wars - The Old Republic

Most disappointing clone of a WoW Clone: Guild Wars 2

Too ugly to try (The Butter-face Award): Wurm Online

Best French Knock-off of a Korean Japanese Anime Knock-off: Wakfu

Most socially inept community: Eve Online

Korean Games (in no particular order): Dragon Nest, TERA, Vindictus, Atlantica

Strangest attempt to make MMORPG mechanics more boring: The Secret World

Worst MMORPG environment that nobody ever asked for: Salem

Most shameless pandering: Darkfall Online

Worst Development Staff: Mortal Online

The inevitable disappointment award: Planetside 2

Most insignificant kickstart: Embers of Caerus

Too good to be true: ArcheAge

Strangest Announcement: Tie: World of Shadowbane / Earthrise First Impact

Best year for MMO Gaming: 1999
And the Award for Most Terrible goes to...
TERA! Give me my 5 minutes back!
Did I miss any? Add them in to the comment section and I might add them on to the list.