Tuesday, June 26, 2012 | 4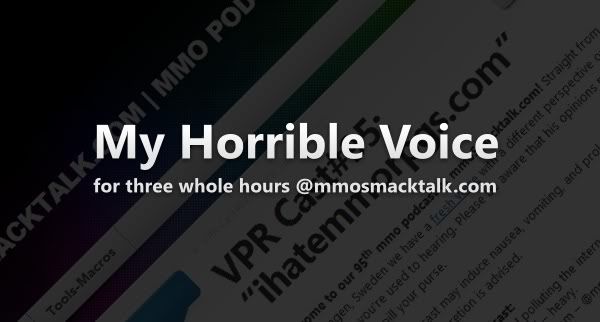 I was invited back on
The VPR Cast
with Ryan at MMOSmackTalk. This one is pretty long and covers all the typical MMORPG topics like Tiger Woods, steroids, and Lasik.
We also talked about:
Mortal Online

Darkfall Online

The 'End-Game' Phenominon

and other random bullshit for hours...
Download Link
If you're a caveman or your browser doesn't support html5, you can listen to it at
MMOSmackTalk
.