Wednesday, May 2, 2012 | 12
Indie developers have big ideas sometimes.
Hell, every 13 year old boy can describe in absolute specificity what their ideal video-game would feel like. 13 year olds and indie developers also have approximately the same chances of making a playable MMORPG.
Even if the indie developer does finish, their market-share will go almost completely unnoticed because they don't have the money to spread the word. Or even worse, the word gets spread and the massively flawed and ugly release creates a permanent consumer stink(Mortal/Darkfall?).
Profitability and Innovation have a negligible correlation.
Money makes money. I call this relationship the Apple model for obvious reasons. If you throw enough money at an old idea, you can convince hipsters that it is cool, regardless of if it does anything new. Because of this, the only way a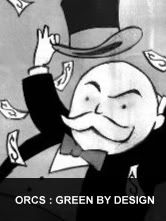 good MMORPG will ever gain momentum is if they have a wealthy publisher.
Therein lies the problem. Publicly traded companies have one responsibility in capitalism: to make their investors money. This is why all big money MMORPGs in the last billion years have copied World of Warcraft... because they know the market will follow like the sheep they are from game to game until they have their incestuous offspring pumped out for the next wave of WoW clones. There is really only one way to force them to change their business model...
STOP BUYING THEIR SHIT, GOD DAMN IT!
Seriously, people. Now, I understand that those of you who enjoy games like SWTOR probably don't have the brain-power to figure out alternative activities for the next couple years, so I'm going to provide you with a list of superior alternatives to WOW clones.
Number 1: Sex
Seriously, it's not some big mystery. Go to a bar(a dark one), buy a lady a drink, "listen" to her shit, and do the dirty. If you get shot down, try a darker bar. I understand that you're probably quite hideous.
Number 2: Learn Something, Idiot
We're losing to China (unless you're in China, but if you are you probably don't need to learn anything...). Our higher education system is broken, but you can easily learn any marketable trade on the internet. Web design? Engineering? Philosophy? Try this
FREE ONLINE COLLEGE
. You're welcome.
Number 3: Read insulting blogs
Check.
Number 4: Do some damn pull ups, you're totally skinny-fat
Level up in real life. Anyone can get in shape, and this will probably help you with number 1 anyway. You're going to have to be prepared for when socialism bankrupts your country (Greeks: Sorry, too late).
And those are only a few...
After a couple of years where EA and Blizzard stock plumits, you'll see some new cool ideas come out of the woodworks, and they won't be severely hampered by their shoe-string budgets. Ron Paul was right, the free market can fix ANYTHING!
Have any more ideas about what people can do while they aren't out playing horrible MMORPGs? Leave a comment below.