Sunday, April 22, 2012 | 39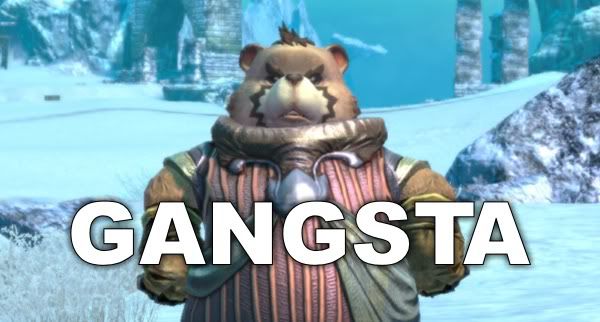 TERA is boring.
For a game that staked its claim on "action gameplay" being the beacon that saves theme-park MMORPGs, TERA fails to be more exciting than any typical Korean theme-park tab-targeting grind-fest.
TERA Gameplay
Drawing comparisons between a prototypical theme-park style WoW clone like SWTOR, TERA actually plays significantly slower in terms of combat pacing. This surprised me because you'd expect the action-style combat to have action-style pacing. It doesn't
In fact, the entire purpose of adding an action element to the genre was to break up some of the monotony that dominates the MMORPG gameplay pie. What En Masse decided to do instead was make combat require you to pay attention, but also make it as droll and unfulfilled as possible. The only analogy I can think of would be taking a game like Zelda and making each inconsequential encounter with minor enemies take entire minutes to fight off regardless of your skill level.
It sounds awful because it IS awful.
TERA Races
Furries? Check. Pedophiles? Check. Overcompensatingly strong and handsome nerd wish-fulfillment? Check. I'm not really sure what to say, other than they were targeting the stereotypical MMORPG demographic in the same way that Homeland Security targets potential terror suspects... Inefficiently...
TERA Classes
You have you pick of the litter in terms of slow boring Warriors, slow boring Archers, and slow boring Casters. They're really all awful, but I give the edge to the Archers since they shoot magical homing arrows that remind you constantly that you're playing a tab-target lie.
Conclusion
I wouldn't recommend this game to anyone. It really might be the worst ever, and the development staff are going to great lengths to ensure that future patches will make it even more boring and generic.
That didn't take as long as I thought it would. TERA may very well be the biggest disappointment of the year.