Thursday, February 2, 2012 | 21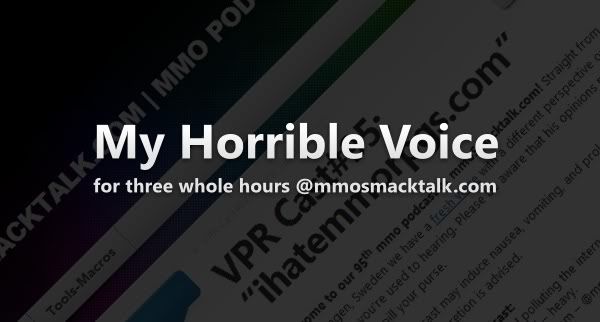 As if I wasn't already arrogant enough...
Ryan at
MMOSmackTalk
decided that I was worth inviting on his podcast to get my opinion on all manner of useless bullshit. If you have three hours to waste, which you obviously do if you're on this site, take a listen.
Download Link
If you're a caveman or your browser doesn't support html5, you can listen to it at Ryan's blog
here
.