Sunday, July 3, 2011 | 3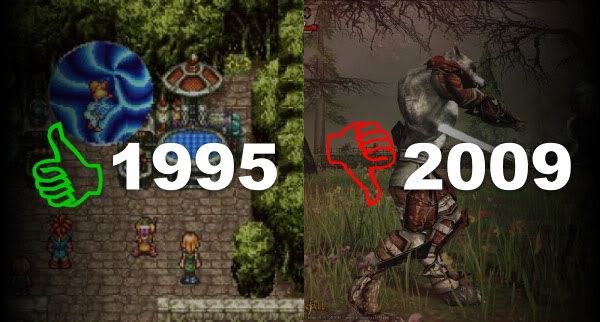 My main complaint about the new generations of gamers is that they don't appreciate the concept of a game enough. When I was beta testing Rift, I engaged players with mind-probing questions, like, "why didn't Trion attempt to make a game that isn't exactly like World of Warcraft?"
Apparently, when something smells like a horse, and has the same user interface and control schema as a horse, it is actually NOT a horse because of subtle differences in the lore outline! This is disturbing to me, but I digress because the number one reason people gave me that the game wasn't World of Warcraft was: THE GRAPHICS DON'T SUCK, FAGGOT! Debatable, but irrelevant.
If kids these days are playing games because the graphics are pretty, then they've missed the whole point about what a video game is supposed to accomplish. You don't play the graphics, and graphics can't write stable code. It is insanely easy to make passable 3D graphics these days, but I'd take a
Terraria
over a Halo any day of the week because Halo was just a ripoff of Tribes and hasn't added any innovations to the genre.
Gameplay is important, dipshits.
When Reality TV got popular, writers all had to get jobs at McDonalds. This is exactly what is happening in the game development industry right now. Aside from Duke Nukem Forever, no game has gotten an accurate review on any publication in years. 90% of a game's score should be reflective of what the game actually brings to it's genre, but graphics seem to be the only thing that reviewers care about.
About the only time graphics ever weigh on my ability to enjoy a game is when they're so ghastly that I can't bring myself to look at them anymore. If graphics are so important, then why do so many new games have horrible graphics?
Good artists aren't hard to find...
There have been many advances in 3D design technology over the past 10 years, and it has become an easy task to model just about anything given time and will. Blender using amateurs upload their abortions to YouTube if you don't believe me. If anyone can do it, then why does it seem like game companies hire people who have never even tried to do 3D modeling before to design their games? Oh right, because 3D graphics are better than 2D graphics!
Wrong.
Mid to High quality 2D graphics will always age better and be more pleasing than Poor to Mid quality 3D graphics. Before people had the option of making TERRIBLE 3D graphics, there were pixel and sprite artists who could make a game look nice with a very limited resolution. Now, those people are still making very nice looking games with a resolution that isn't so limited.
I understand that some people will never 'get' 2D games because of preconceived notions and age, but the best MMORPG of all time (Ultima Online if you're an idiot) was 2D, and was more exciting than any of it's predecessors until EA took over. Eat shit, EA.
End.